A picture is worth more than a thousand words. And a good movie would be worth so much more. Packaged as engaging storytelling, School Cinema is an year-round in-school program that showcases powerful, thought provoking movies on varied life skills topics that remain largely untouched by regular education.
Each of these movie sessions are supported by a classroom workshop to drive the message further. Aided by an equally engaging workbook, the project aims to ignite thinking in the growing minds, helping them make better choices in today's complex world.
We designed the Class 8 Workbook based on 10 movies for young children just stepping into their tumultuous teens. The visual language of this 90-page workbook was tailored to resonate with a teenage mind –  with an underlying theme of split thoughts, right Vs wrong, this Vs that.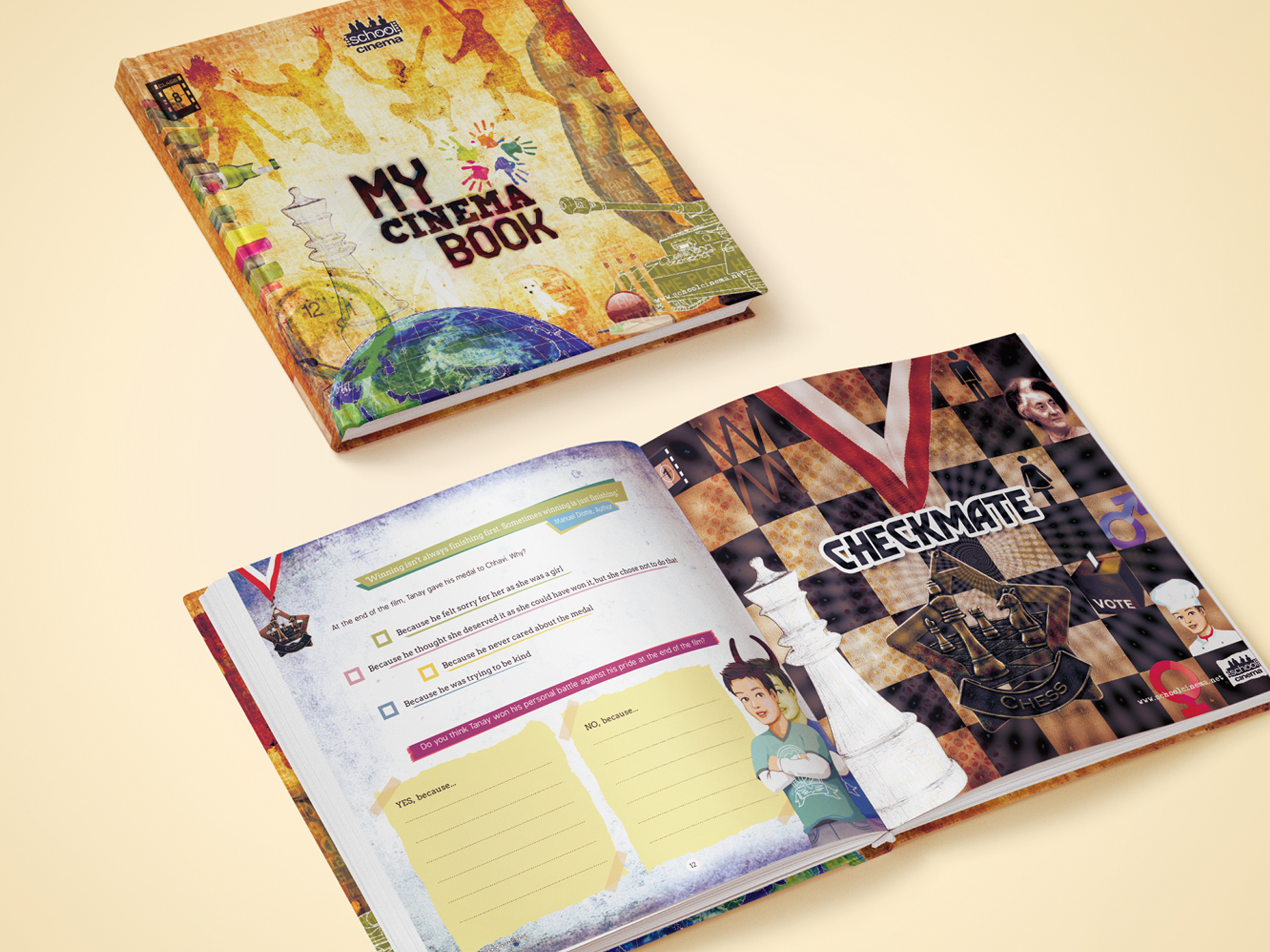 Education, Entertainment
Print, Illustration